Taking CULTA's Customer Experience to a New High
CULTA reached out to MTR (InboundLabs, US) for a new website because their previous online home was underperforming on user experience and SEO. They needed a site that would be friendly to their users as well as the team making future site updates, ADA compliant with a gated area for wholesalers, and a lifestyle shop for selling their merch. The project kicked off March 12, 2020, at the height of the coronavirus pandemic. The resulting site has surpassed CULTA's goals and has already provided ROI for its investment.
Background
The company's mission and its site were not best buds.
CULTA has always strived for the highest quality. They were founded as a craft cannabis brand that could revitalize their locale as the hub of cannabis manufacturing, technology and canna-tourism. They work with the best cultivators and geneticists in the industry and take pride in their high-quality flower, concentrates, extracts, and edibles. CULTA is determined to change the unfounded perceptions of cannabis by demonstrating corporate responsibility.
However, their WordPress site was not aligned with their mission. When Renier Fee joined the company as Senior Director of Marketing, he knew that the site needed an overhaul.
Problem
They needed a site that would properly position them with bespoke exclusivity.
With a breadth of experience managing retail and wholesale brands, Renier needed a website that could be leveraged to reach his lofty marketing goals. He came to us looking for a strategy and site that is focused on user experience, optimized for SEO as well as conversions, and centered around the personas' journeys.
Solution
Starting with the foundation led to a site that can be passed around to all its intended personas
We began by developing 6 personas, understanding their demo- and psychographic profiles, their pain points, preferences, and common objections. Once we understood who the site would be targeting and their preferred journey, we set out to create the content that would compel each persona to take action.
We added educational content on new pages that help users (Find a Doctor, Maryland Law, Cannabis Card Info, a gated knowledge base for wholesalers, and more).
We created a sitemap to show the hierarchy of information architecture in a way that would make it easy for the multiple personas to navigate and for search engine bots to crawl.
In the design phase, we took a mobile-first approach because 75% of CULTA's web traffic had historically browsed on phones and tablets. By creating a design system along with the website, we developed modules that the CULTA team can fully customize, edit, control, and reuse to create additional pages.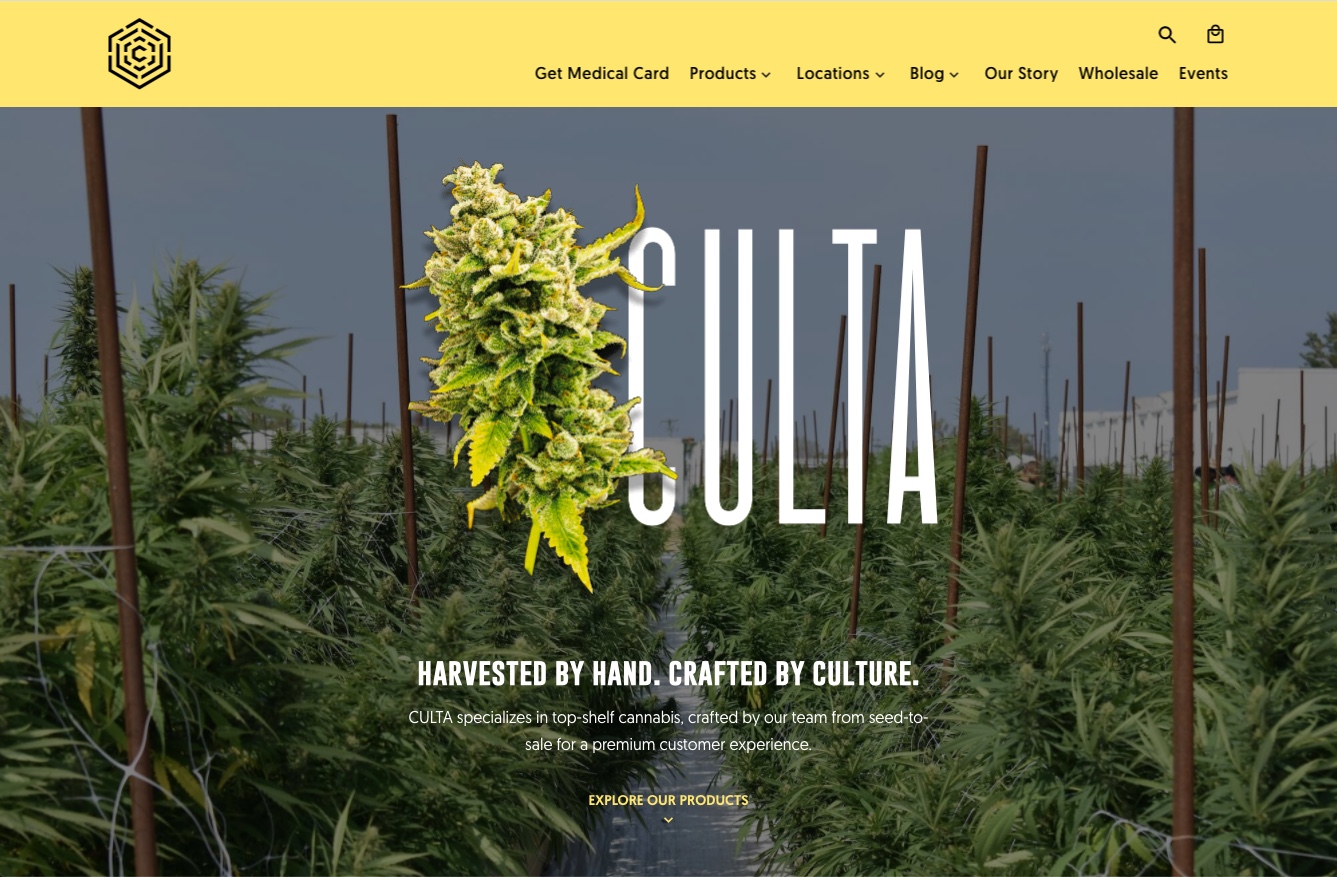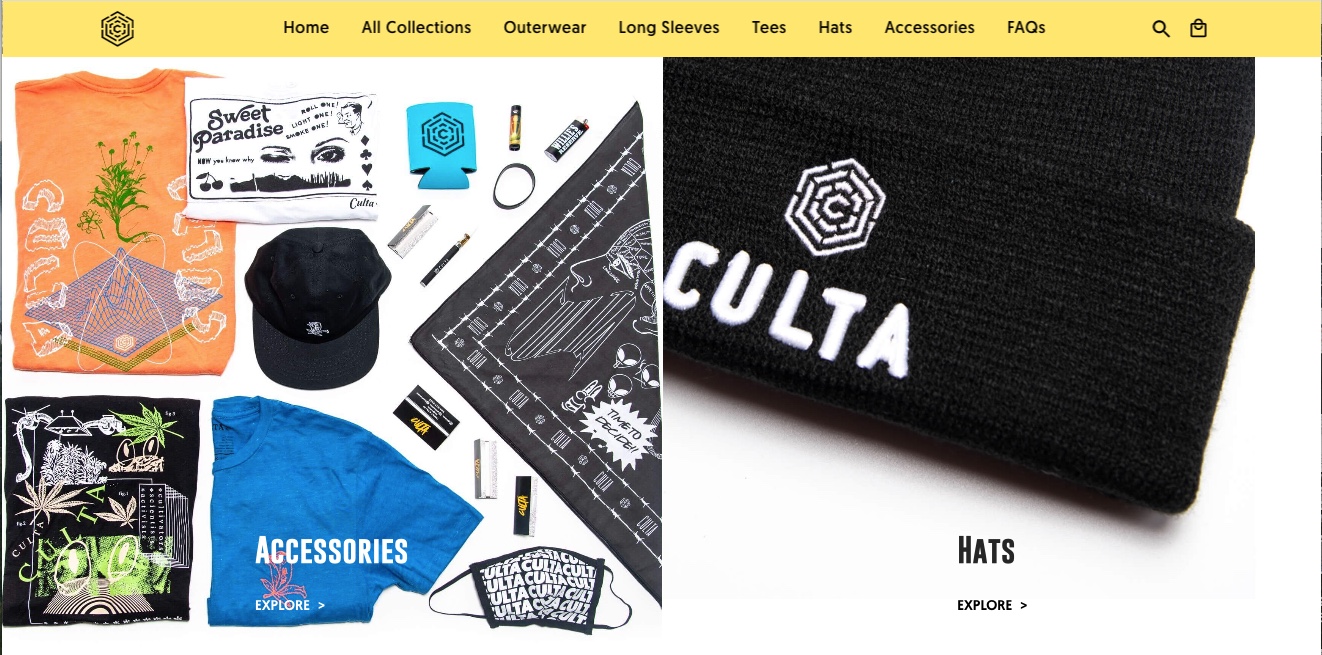 We ensured the site's compliance with ADA, as well as Cannabis sales requirements. We created a blog to give the CULTA team an easy way to provide their visitors relevant and updated information.
In weighing their potential toolstack options, CULTA chose HubSpot, to enable them to monitor, control, and report on all of their marketing activities in one place.
Finally, we also customized the Shopify site to align with the "Lifestyle Leo" persona and his needs to find and purchase items quickly from the site.
Results
Post-launch, CULTA is seeing improvements across the board. From their SERP rankings, which continue to rise, to the on-site engagement and eventual sales, the new site has taken CULTA to a new high.
"The project moved along at a good pace and the team -- from strategists to content writers, designers to developers -- really understood us and our audience. They were responsive to our needs and requests. And we are stoked at the results"
Renier Fee, Senior Director of Marketing
Culta
HubSpot CMS
Culta.io was built on HubSpot CMS for more powerful marketing integration & reporting capabilities.
Shopify Integration
Shopify ecommerce platform customization & integration with the HubSpot CMS.
Compliance & Restricted Access
Full ADA & Cannabis Sales Compliant website, including an age gate.