Connecting Leaders While the World Distances
DUARTE had been coaching speakers at

almost half of the top 50 brands, notable experts, respected causes, and global consulting firms.

They wanted to promote their in-person speaker coaching workshops, presuming that targeting should include many different US cities, as they believed people would fly from different states to attend the workshops. The Return on Ad Spend (ROAS) was less than $1. However, to thrive in the age of COVID, new virtual workshops and PPC campaigns to promote them needed to spread like a virus!
Background
A legend in need of lead-gen
Duarte is a communication agency and training company that writes, designs, and delivers groundbreaking presentations. They help their clients write, design, and deliver groundbreaking stories and visual presentations for every occasion using the Duarte Method. The Duarte Method, developed by the founder, Nancy Duarte. teaches clients the skills necessary to deliver persuasive presentations that improve careers, companies, and lives. Generating leads for their services is not their core business. And so, they reached out to the experts at MTR Marketing.
Problem
Could COVID stand for COaching by VIDeo?
In-person coaching for executives had been Duarte's bread and butter, but in light of COVID, they faced a required shift. In fact, transitioning to an e-learning model had long been on their roadmap, but the pandemic shifted it to the top of the priority list and Duarte needed to accelerate adoption of the online model.
Solution
The foundation of understanding the target audiences and their pain points led to campaign success beyond expectations
With multiple virtual speaking plans and lessons, along with multiple audience segments, defining the campaign was the critical first step (as it always is!).

Once we identified WHO we need to target, WHAT we can offer them, and most importantly, WHY it matters, we set to define the campaigns on Google, LinkedIn, Facebook, and Instagram.
With a limited test budget, our aim was to prove positive return on adspend (ROAS), but the results proved to be much greater.
Having an incredible platform, talented coaches, proven expertise, and established methodology is what makes Duarte's products so impressive.
Paid media management by MTR Marketing is what makes sure that the right audience is impressed at the right time to take action!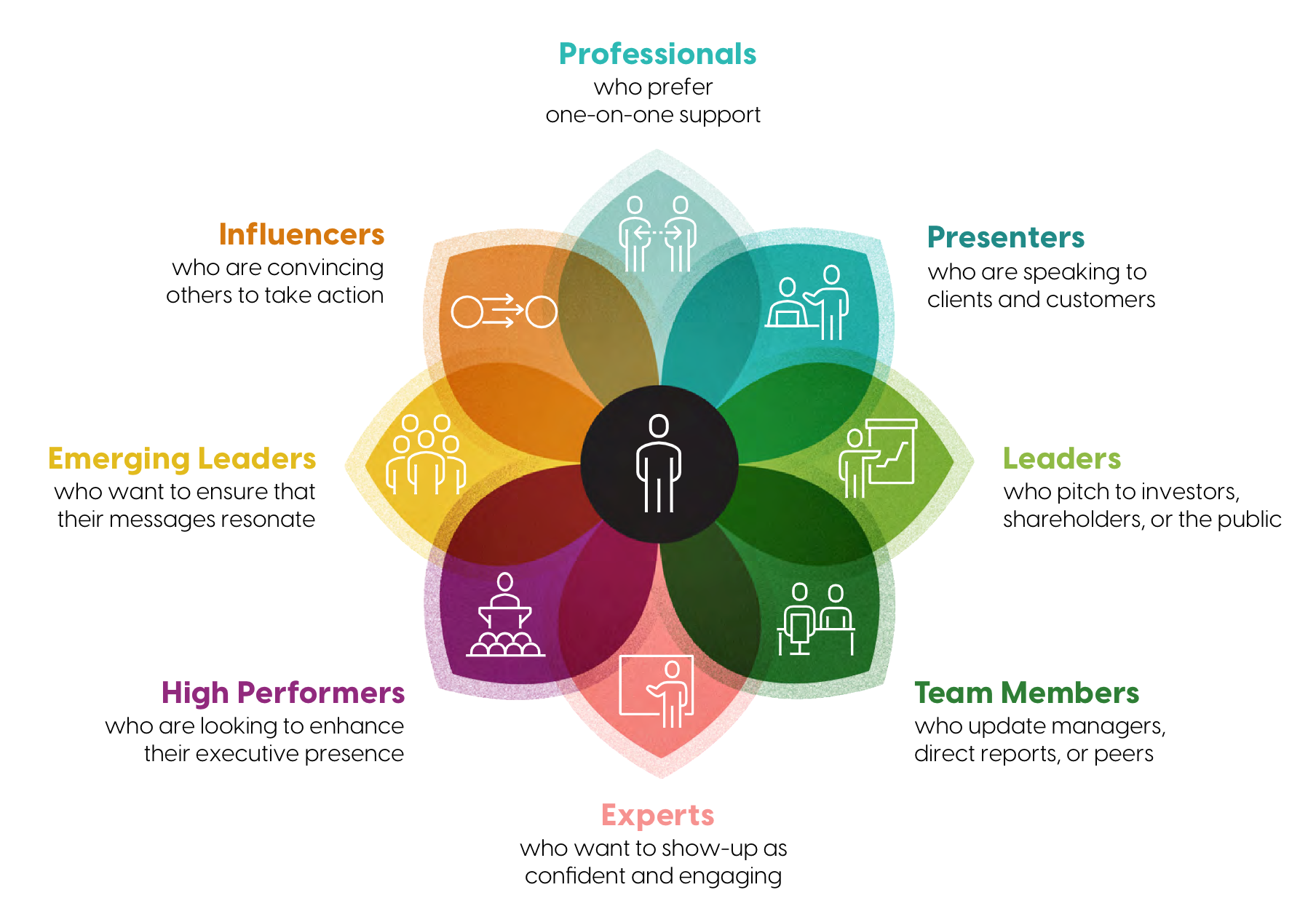 Results
According to WordStream's Google Adwords Industry Benchmarks, the average Click-Through Rate (CTR) for B2B is 2.41%. Our campaign achieved DOUBLE that standard, with a CTR of 5.54%. Though the campaign was better than expected as far as brand awareness and exposure, the attributable revenue it has generated (so far) was 383% of its budget. A celebrated win for Duarte and MTR!
"In February, we ended up doing more than double what we projected!"
Marketing Director
Duarte
HubSpot Marketing Hub
Using a centralized CMS and CRM helps Duarte centralize marketing tools and data marketing tools and data are on one easy-to-use, powerful platform.
Google Data Studio
Custom reporting provides the Duarte team a high-level view of the success as well as granular information for future optimization.
Google Ads
Setting up and continuously optimizing Duarte's Google Ads campaigns enables us to show up when people search for a pain point we solve.
Social Media Targeting
By leveraging professional targeting capabilities available on various social media platforms, finding the right audience quickly saved on costly mistakes.