Weblife in the Fast Lane
Weblife found MTR (InboundLabs, US) through referrals from HubSpot because they needed a partner for all things digital marketing. What started out as a quick-turn website project became a long-term partnership owning the startup's marketing strategy, delivery, and results, and ended up celebrating together the $60 Million acquisition by Proofpoint, a leading cyber-security company headquartered in Sunnyvale, CA.
Background
David and Goliath, in information security
Weblife.io, a startup in the information security space, delivers a revolutionary product to protect, secure, and empower the personal web use of employees in large corporations. With their product, company networks remain isolated and protected, while employees are given the freedom to use the web as they need for their work and their personal lives. Companies no longer need to police access to websites such as social media and webmail. Instead, they can offer their employees Weblife to access what they want, while corporate IT can rest assured the company's systems will not be affected.
Stakeholder
Many hats in the world of startups
Kenny Lee, Co-Founder and Chief Product Officer of Weblife.io, came to the startup after an established career in information security. Working now with a startup in its infancy, his resources were far less than he was used to. Lee became the leader not only for product development and design, but also marketing.
Problem
A 3-pronged challenge required a partner who could deliver quickly and successfully
Weblife's current site was not being properly measured, not generating traffic, and not converting leads for the company. Lee and Weblife needed marketing support to:
Present the product powerfully with a new web presence because
Create ongoing improvements in traffic and conversions
Gain brand recognition and become a trusted thought leader



Bound by an external deadline
With the Information Security industry's most prominent conference, RSA, less than two months away, Lee sought an agency that would first create an effective website for the company, and later partner with Weblife to drive growth and achieve business goals.

Needed platform expertise
After deciding on HubSpot as the new marketing automation tool for Weblife, the team consulted their HubSpot representative, as well as the Partner Directory for recommendations for an agency that would deliver the site they needed within their limited budget and timeframe.
David Melnick
Weblife CEO
MTR (as InboundLabs) fielded a team to respond quickly to our need to launch a completely re-branded website ahead of RSA. And following that successful effort was able to then expand into more full-service support to my marketing and PR teams working on lead gen, web marketing, and related programs. Their creativity, project management, and marketing knowledge have proved very valuable.
Kenny Lee
Weblife Co-Founder
More than anything, we wanted a partner – a company –who would take ownership of the marketing end to end and get us results.
Solution
The Weblife team found the perfect partner in MTR Marketing (then InboundLabs), which offered a unique perspective and a distributed team that would bring the height of expertise to every function needed:
Marketing strategy
SEO
Web design
HubSpot development
Analytics and reporting
Content creation
HubSpot support (for campaigns, workflows, lead segmentation, third-party integrations)
Paid Media
Sponsored campaign management
Designs of banner ads, content assets, email templates, and more
Video editing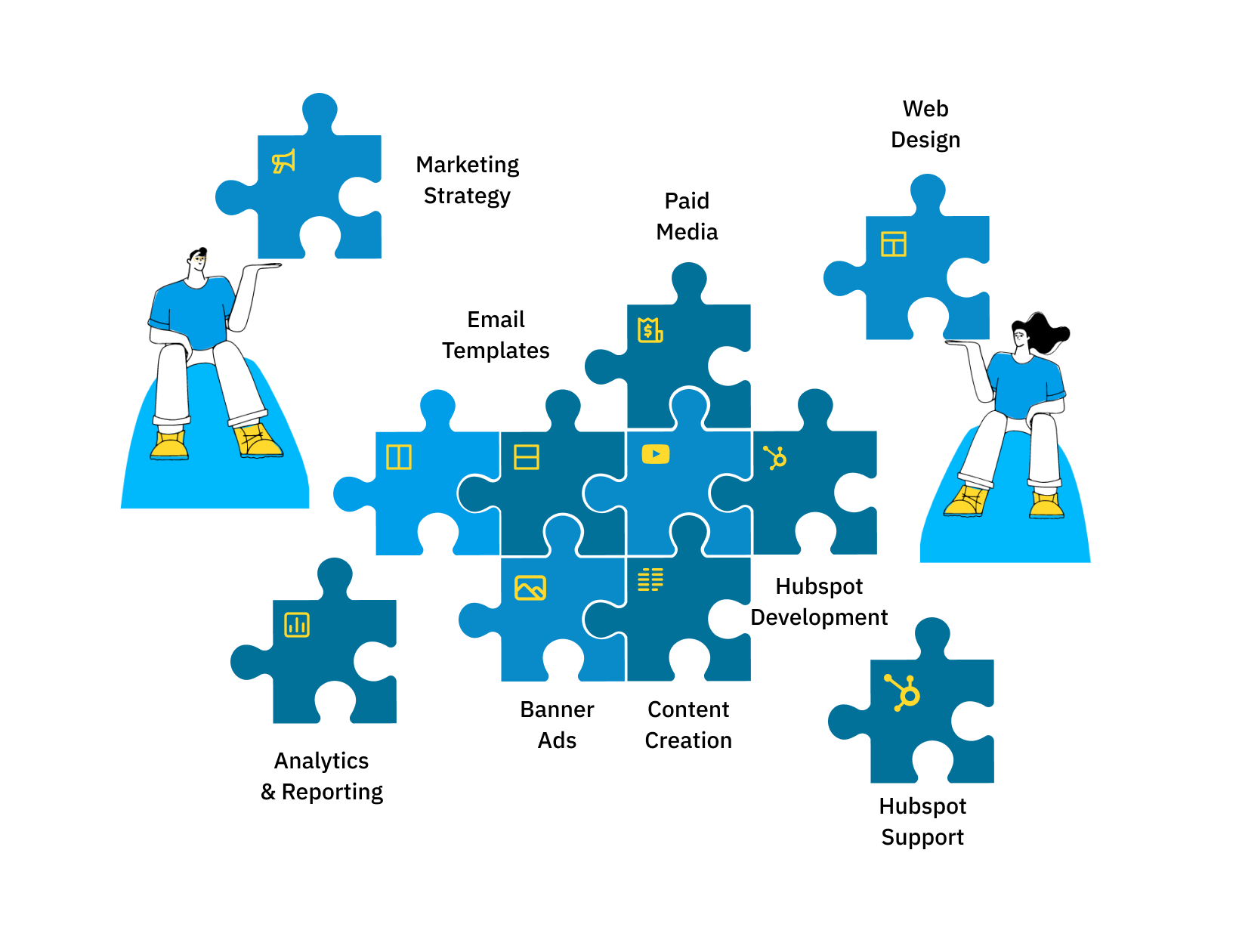 The Website
The new site project began with MTR/InboundLabs strategists working with the Weblife team to fully develop personas of prospective buyers.
Once personas were developed, the team worked to develop messaging: brand promise, positioning statement, mission, elevator pitch, and more.
"We liked the thoroughness with which the team approached the project. They didn't aim to design something quickly out of the gate. Instead, they took their time to truly understand our targets and only then wrote the story that later proved to elicit understanding and emotion from the right people," says Lee.
Then once the site narrative was reviewed and approved by the Weblife team, the site went to design. The wireframe provided by the design team helped the Weblife team envision how the site would flow, the story would unfold, and visitors at every stage of the buyer's journey would be served by the new website. From there, images, colors, and fonts were applied to create a website that the entire team knew would be effective.
In the final countdown to the RSA show, the designs were turned into HubSpot code developed to be responsive (since conference attendees would be checking the site on mobile) and easy to later iterate and update. The MTR/InboundLabs team set up Google Analytics, HubSpot reporting, and HotJar heatmaps and session recordings to track and monitor how people responded to the site.
"Throughout the process, we always had one main point of contact who managed everything. At different stages, we also had direct contact with the different specialists: the SEO expert, the web designer, the video producer, etc., but our Account Director was always there to guide, explain, and make sure everything was done to exceed our expectations. The process was smooth and the results were spectacular," said Lee.
The site was launched in time for the show and the response was overwhelming!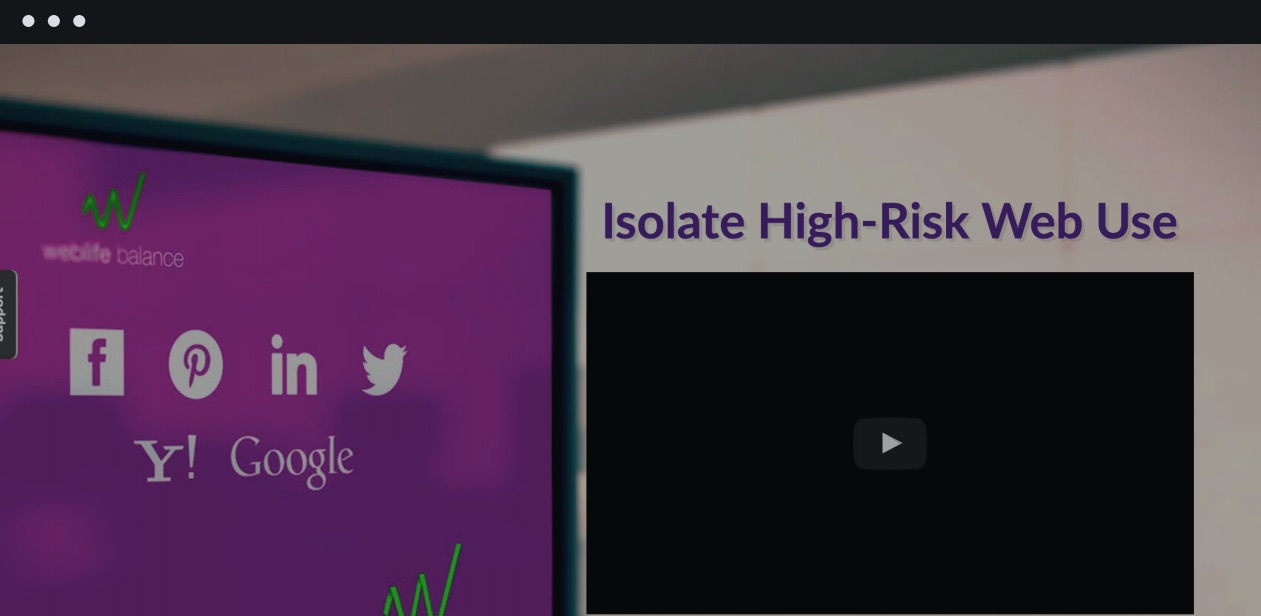 Website: During (the wireframe stage)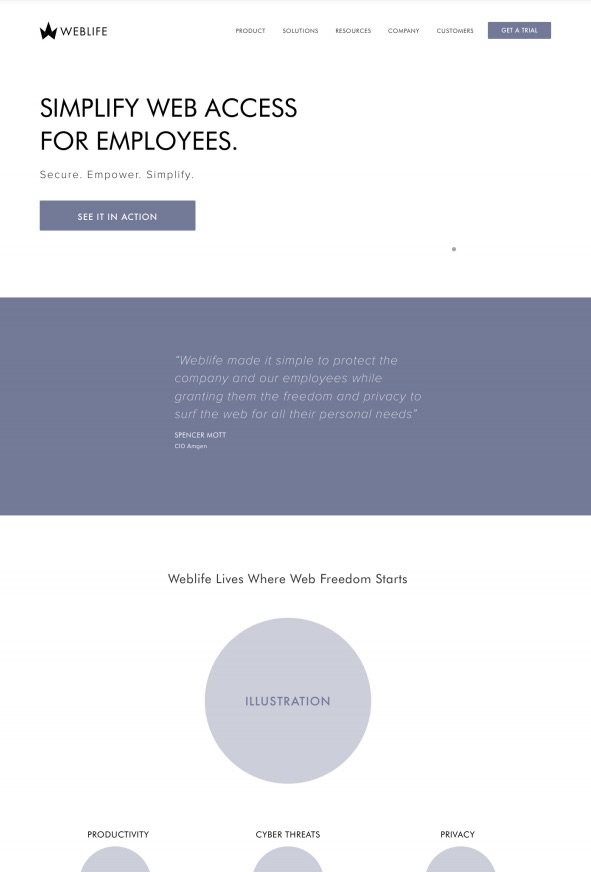 Website: After (new site launched on HubSpot)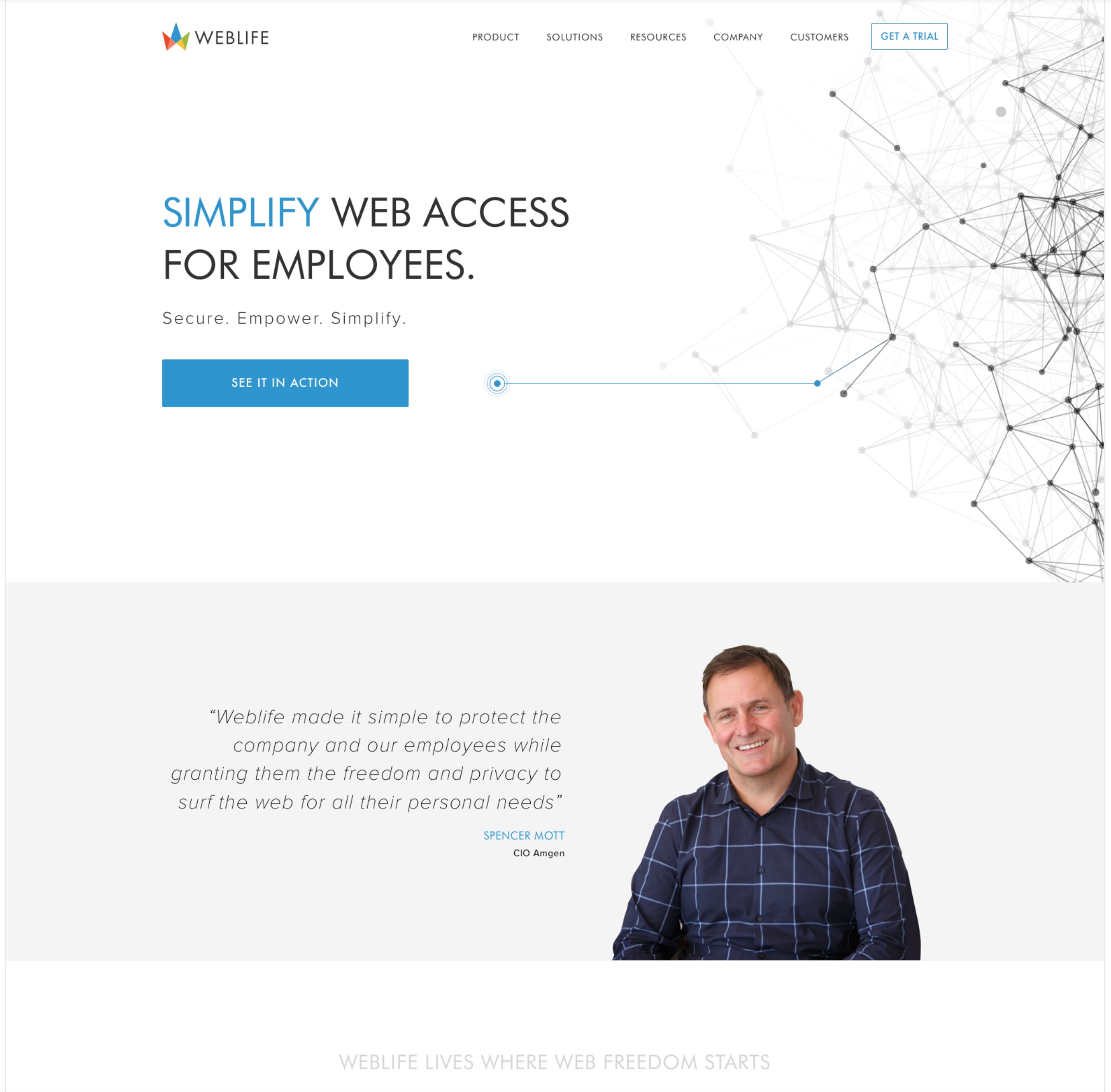 Results
Within the first 3 months post-launch, traffic and conversions increased significantly, and they continue to do so with ongoing optimizations and iterations.
Partnership
After the site launched, Weblife began partnering with the MTR/InboundLabs team for more services. On weekly calls, the Account Director reported on status of open tasks and the Strategist suggested new ideas for progressing business goals and metrics. The team performed these services, among many others, to achieve results:
PPC Management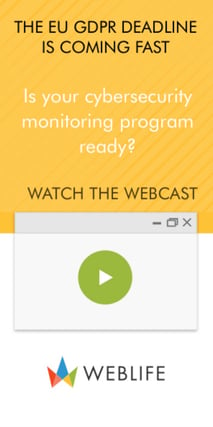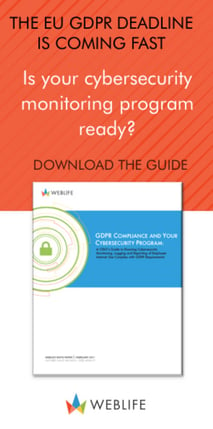 By managing the AdWords account, MTR/InboundLabs orchestrated results to continually increase traffic and conversions. In three months, results were phenomenal:
39% CPC reduction: from $2.90 is September, to $1.76 in November.
22% CTR increase: from 0.95% in September to 1.16% in November.
Utilizing remarketing techniques to serve ads (designed by the MTR/InboundLabs design team) to those who had shown interest in a specific use case also proved very effective.
Content Optimization and Distribution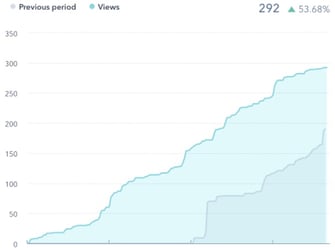 Working with Weblife Subject Matter Experts, the MTR/InboundLabs team created and optimized content (for both SEO and CRO) and handled email distribution. The result was a 53% increase in traffic to the blog in 5 months.
Adding to regular blog posts, the InboundLabs content team created white papers, webinars, solutions briefs, data sheets, and case studies for Weblife, which proved invaluable in generating brand identity, thought leadership status, and engagement.
Lead Nurturing
Creating workflows to nurture existing leads with relevant content, mapped to their stage in the buyer's journey, MTR/InboundLabs was able to help Weblife increase lead to customer conversion to 3.16% (from non-existing)
Because Weblife's customers are very large enterprises, like Amgen and Sony, this small lif in closed deals was very meaningful to the startup.
"MTR/InboundLabs was a true partner to us this year and we could not have made this happen without them."
Kenny Lee
Weblife/ProofPoint
HubSpot Marketing Hub
Using a centralized CMS and CRM helped Weblife centralize tools and data on one easy-to-use, powerful platform.
Content Creation
Developing custom highly-technical content made Weblife appeal to potential users and investors alike.
Google Ads
Setting up and continuously optimizing Weblife's Google Ads campaigns enables us to show up when people search for a pain point we solve.
Web Design
With a professional-looking, high-performing website at the core of its strategy, Weblife presented itself as an innovator ripe for acquisition.